Win a $50 iTunes Gift Card
Sponsored by MB Squared, The Best Wurst, and Cha Ching Queen.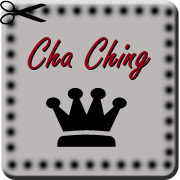 MB Squared web development is is an Austin, Texas based company that does website development and design, e-commerce, user interface, content management, mobile apps, search engine and social media optimization. With services offered worldwide MB Squared Web Development can design the best plan for your company's needs.
The Best Wurst has been a staple fixture of Austin's 6th street since the early 90's. The Best Wurst is the best bratwurst stand in Austin, Texas and maybe even the world.
Cha Ching Queen is a money saving blog with coupons, deals, freebies, giveaways, and more… from a mom, young breast cancer survivor living in Austin, Texas.
We are excited to be offering another giveaway.  This time we are giving away a $50 iTunes gift certificate.   iTunes gift cards make great gifts.  Win it and use it as a gift or save it for yourself.  If you don't want to wait that long there are lots of places you can buy iTunes gift cards.  Shop for itunes cards at iTunes.com, Walmart itunes (Electronic delivery via email after purchase), and various local stores.
Enter to Win here… One lucky winner gets a $50 iTunes gift certificate delivered through email with an iTunes PIN.
U.S. residents only. Giveaway ends January 2, 2013.
This giveaway is not associated with Twitter or Facebook.
Winning entries will be validated.
Winners will need to respond within 48 hours or risk forfeiting their prize. Prize/s may be re-awarded.
MB Squared is not responsible for lost, stolen, or damaged prizes.